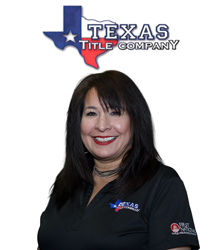 Regina Sanchez has over 20 years of real estate experience in both commercial and residential lending. As former Vice President of a major local bank, she maintained a comprehensive knowledge of banking products, services, credit standards and trends in the commercial and residential real estate industry. Regina served as Past Member for The El Paso Association of Builders Board of Directors, Past Member, Secretary and Treasurer for the National Association of Remodelers Industry Board of Directors and Past Member for the El Paso Collaborative Board of Directors. In 2001 Regina was Chair for The El Paso Association of Builder's Women's Council and in 2008 was Member of The Year for the National Association of Remodelers Industry.
Regina understands the needs and requirements of our clients; these are the focal point of our business. She continually strives to exceed the clients expectations.
Her knowledge and understanding of the real estate industry has made it an easy transition as a Paralegal in late 2012 for the Law Office of Steve Raney. Her commitment to quality service drives everything she does and share's responsibility for making it the best experience it can be for our customers and team partners at Texas Title Company.
contact details
1360 N. Lee Trevino
Ste. 107 El Paso, TX 79936