Steve Raney
President/Owner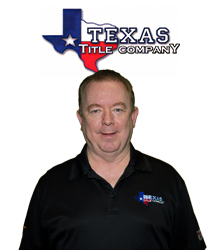 Steve Raney was born in the great state of Texas and raised in Littlefield, TX. He graduated from Littlefield High School in 1983 and attended South Plains College from 1983 through 1985. Raney attended the University of Texas at Austin from 1985 through 1992 and obtained the following degrees; B.B.A. 1987, J.D. 1990, M.B.A. 1992. Raney worked for another title company as a Title Examiner and Title Plant Manager from 1992 through 1997. He then worked for Anderson & Crout from 1997 through 2002 as a Real Estate Attorney and then another title company from 2002 through 2008 as the Title Plant Manager. Mr. Raney's extensive background as both a Lawyer and his title company management skills uniquely qualify him to operate Texas Title Company successfully.
Mr. Raney opened up his own law practice in 2002 as a real estate attorney working on real estate transactions.
Past president of the El Paso Texas Exes and the Sunturians, Mr. Raney's very active in the El Paso Community. He's married to Nazhira and have two beatiful children, Steven and Stephanie.
contact details
1360 N. Lee Trevino
Ste. 107 El Paso, TX 79936